CRM For Call Centre And Customer Service
Claritas is a leading Malaysia CRM company. We deliver complete CRM solutions ( such as Loyalty CRM , Customer Service CRM , Marketing CRM and more) to organization and enhance their customer experience. We believe in sharing their mission, collaborate as partner and grow together along their journey to success. Our methodology involves careful planning, management, and execution. This structure is formulated to provide a swift and efficient adoption of our product, and in a fraction of time and cost. We emphasis on building long term relationship and assist organization to create exceptional customer value.
Some of our CRM softwares :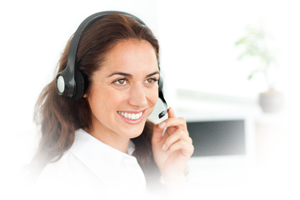 Monitoring call traffic in real-time means we can respond quickly to busy periods. It improves the customer perception of your organization. Telephone responses can now be measured with precision. Costly dispute can now be solved instantly. Claritas™ Call Centre Solution (CCS) is a complete call management system featuring capabilities such as call monitoring, call center management, call recording and call activity analysis. We take real time call management to the ultimate level with its ability to translate real time call data into management dashboard for call performance monitoring. And because all these happen in real time, you can quickly response to business need and changing conditions.
We revolutionize your customer support experience into a robust service process with features spanning across case routing, queuing, assignment, escalation and notification. System lets you keep track of customer complaints from various channels and sources. Feedbacks coming in from website, emails and calls; can be automatically created as a case to yield greater consistency. You can configure business rules for queue management and case auto-assignment based on type, priority or source. All email correspondence between staff and customer are logged within the case for traceability in the event case ownership transfer. Built-in workflow such as new case notification, customer satisfaction survey form, deadline reminder and overdue escalation, are part of the overall features helping you to increase effectiveness and standardizing support activities.
For more information, please visit : http://www.claritascrm.com/